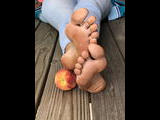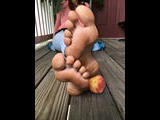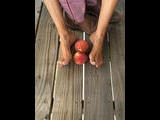 I'd like to welcome everyone to my website Elite Southern Feet! My name is Kaycee and I consider myself a southern belle. A country girl from the peach state.

I've always had high arches. I take special care of my feet, getting pedicures to keep them soft. They smell delicious after taking them out of my socks after a good workout.

I've been told for a longtime I should model my feet and do my own website. I love my feet, from their high arches to my long toes, and super soft soles. I love shoe shopping and wearing flip flops. Also, there is nothing better than getting my feet massaged as often as possible.

I'm doing this website to share and showcase my beautiful feet with the foot world. I welcome comments and your special requests.

Custom movies, photo sets, and worn items for sale.

Thank you for checking out my southern arched feet!?